OBSERVATORY DSPA
The Data Science Landscape in Portugal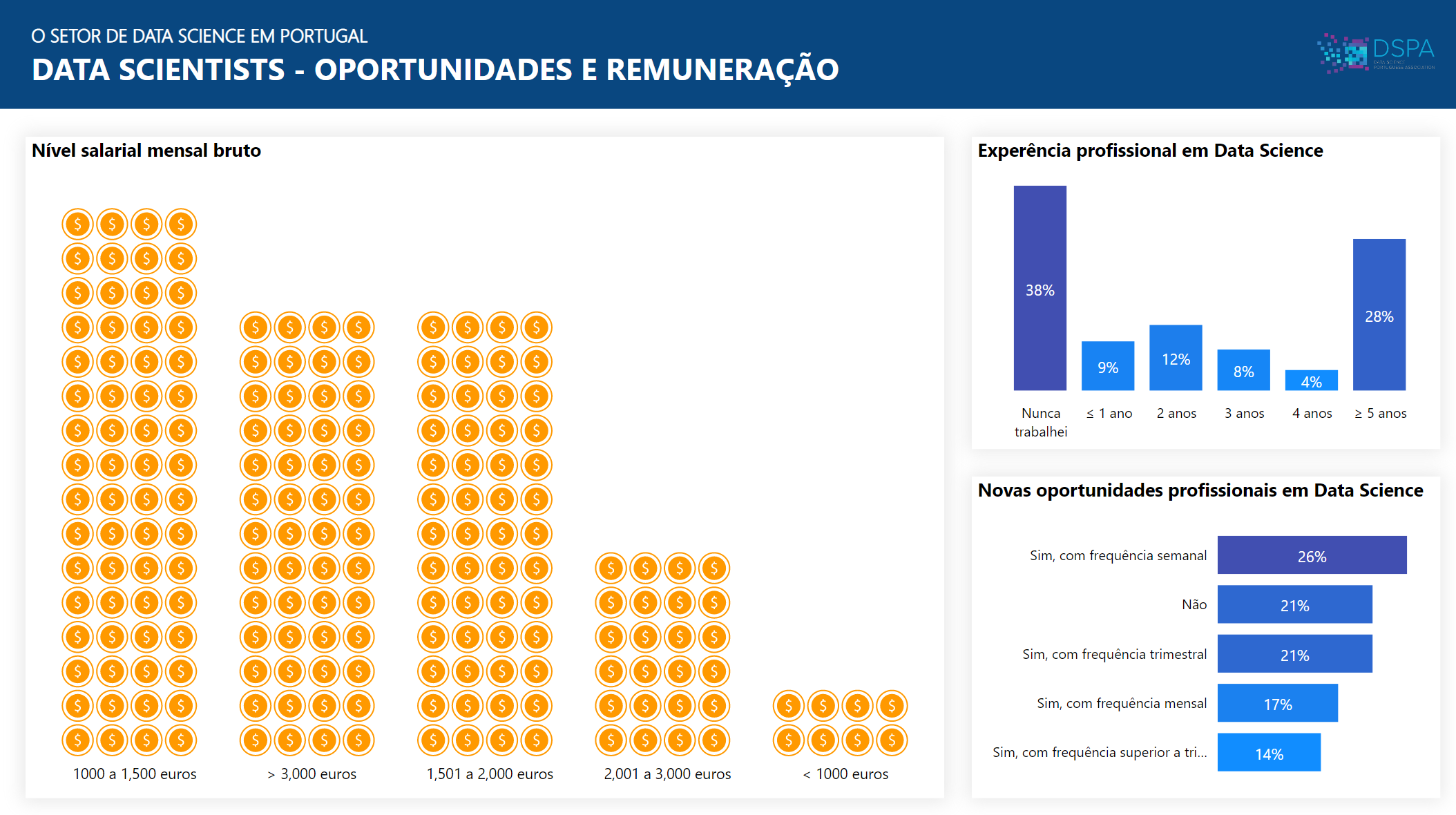 The Data Science Sector in Portugal
This survey forms the basis for the development of the first characterization of the Data Science sector in Portugal, with the main objective of knowing and qualitatively and quantitatively evaluating some of the most relevant Data Science dimensions.
We intend to obtain the perception of the various stakeholders regarding its relevance, criticality and impact on both the national Society and Economy, to know the appetite for Data Science of the youngest layers (pre-university and university students), and to map some of the most relevant subjects for the current data science ecosystem: professionals, and private and public organizations.
DSPA thanks you for your participation in this survey.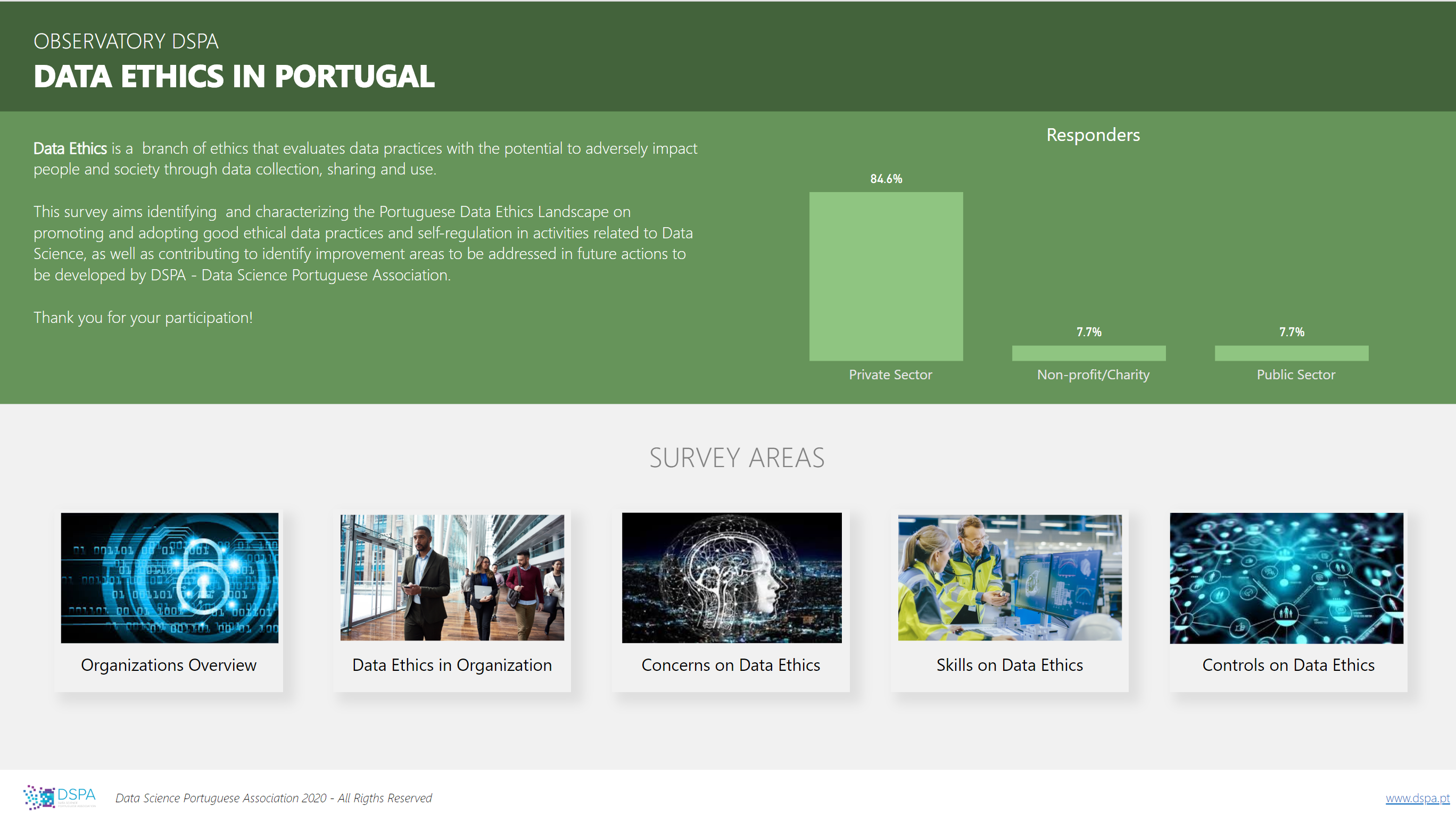 Data ethics is a branch of ethics that evaluates data practices with the potential to adversely impact people and society through data collection, sharing and use.
This survey aims identifying and characterizing the Portuguese Data Ethics Landscape on promoting and adopting good ethical data practices and self-regulation in activities related to Data Science, as well as contributing to identify improvement areas oght to be addresed in future actions to be developed by DSPA – Data Science Portuguese Association.
The survey is anonymous and its results will be presented at DSPA INSIGHTS 2020 Annual Conference (to be announced).
Thank you for your participation!